The Residence
Independent Senior Living & Assisted Living in Woburn, MA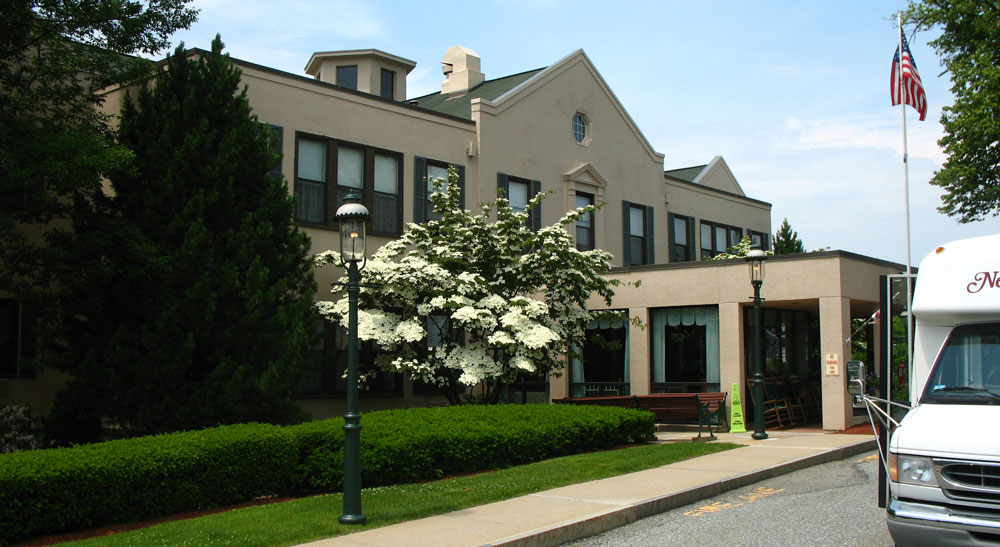 View our Virtual Tours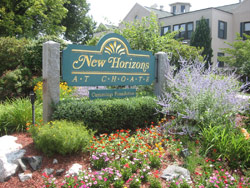 Situated on Academy Hill above Horn Pond, New Horizons at Choate senior living community is within a few minutes of Interstate I-93 and I-95. The Choate Campus initially served as Choate Memorial Hospital for almost all of the 20th century and then to the current retirement community. Its neighborhood of early Victorians is within walking distance of downtown shops and scenic Horn Pond. The building interior is grand yet home-like, with multiple welcoming common areas, dining rooms, a fish pond, an activity area and theater, libraries, a private beauty salon/barber shop, pianos, and free wireless internet access in several locations. Outside are beautiful gardens, a fountain and patio area, a private walking path,an enclosed courtyard, and several outdoor seating areas. When the weather gets too cold or warm, lounging in the main living room next to the floor-to-ceiling windows is a comfortable option for our independent and assisted living residents, as well as their visitors.
New Horizons residence is connected to Choate Medical Center, which is home to a variety of health care providers including Woburn Medical Associates, a large Winchester Hospital affiliated primary care practice. Choate Medical Center also houses Davita Dialysis Clinic, Woburn Nephrology, Moon Hearing Services - an audiology practice, and Tender Loving Care child day care. Woburn Dental Practice is located just across the street at 26 Warren Avenue. Many residents appreciate our close proximity to St. Charles Borromeo Church for access to daily Catholic services.
Continue
Both New Horizons are strictly not-for-profit communities owned by Cummings Foundation, one of the largest private foundations in New England. Cummings Foundation awards more than $30 million annually, and has awarded more than $500 million to date to support greater Boston nonprofits.