Services and Amenities
Below is a highlight of the services provided at New Horizons at Choate. View a comprehensive list of services and amenities.
Activities and Transportation
New Horizons offers a friendly, vibrant, and enriching lifestyle for seniors who want to make the most of each day. Coordinated activities cultivate physical, intellectual, social, emotional, and spiritual health and encourage residents to develop friendships and maintain independence. Our lively Activities Department provides the opportunity for a full day of engagement and enjoyment.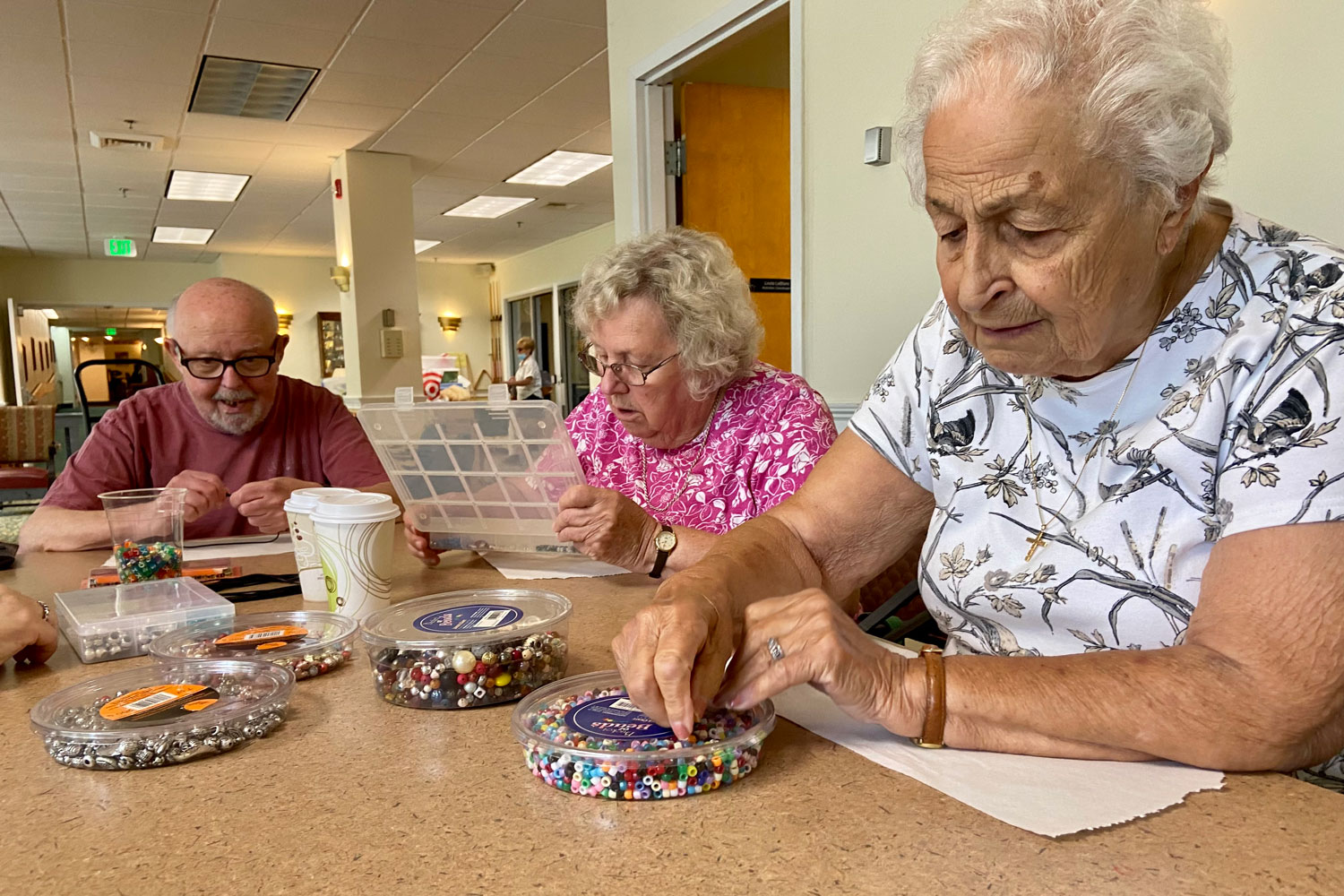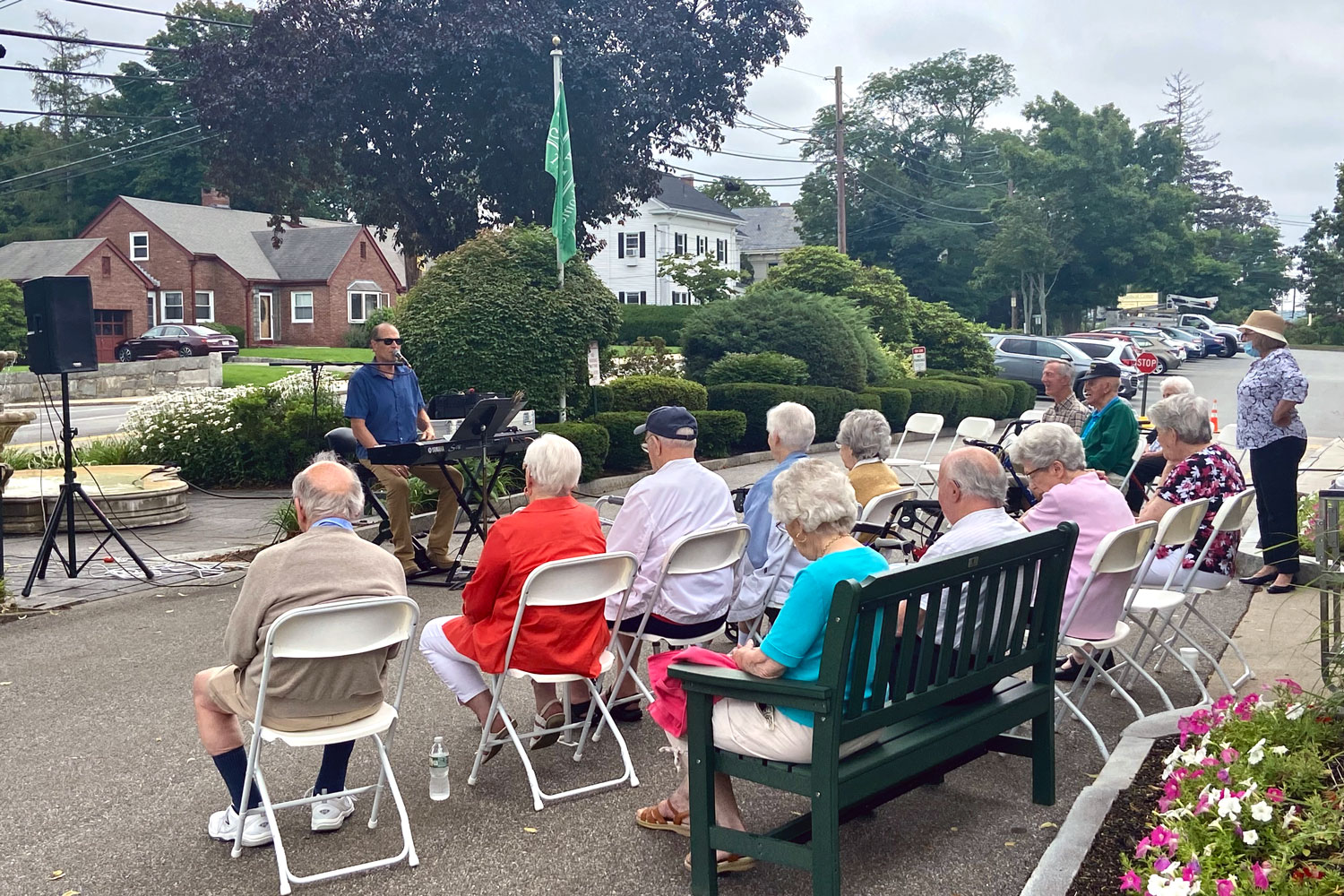 Scheduled van trips with one of our experienced drivers provide:
Visits to malls and shopping areas
Scenic drives through surrounding areas
Transportation for "downtown" errands
Trips to local events, plays, concerts, and special local attractions
On-Site Medical Services and Other Programs
On-Site Dialysis
Some medical conditions require special attention. Davita Dialysis is conveniently located in our first-floor Medical Center. Just a short elevator ride and a few steps away, this is an ideal location for residents receiving dialysis treatment. Visit davita.com for more information, or call (866) 544-6741.
Pharmacy
Why waste your time standing in line? Winchester Drug and other local pharmacies provide on-site delivery of medications and sundries at no charge.
Dental Services
Catering to several residents at New Horizons at Choate and conveniently located just a few steps across the street is Woburn Dental Associates, a full-service dental care office. Other skilled and experienced dental offices are also located nearby.
Another excellent dental office has operated for more than a quarter century in the Medical City building at 800 West Cummings Park, Woburn. Reach Dr. Anthony Cardone, a Tufts Dental graduate, at Cardone Family Dental at 781-932-9320.
Hair Salon and Barber
Our on-site salon, Shear Expressions, is fully equipped with well-appointed styling stations. New Horizons' hair salon and barbershop offers a variety of services, including permanents, cuts, shampoos, rinses, coloring, and more.
Podiatry
New Horizons coordinates with local podiatrists for regular visits. Please visit the front desk for more details.
Continue
Both New Horizons are strictly not-for-profit communities owned by Cummings Foundation, one of the largest private foundations in New England. Cummings Foundation awards more than $30 million annually, and has awarded more than $500 million to date to support greater Boston nonprofits.