Frequently Asked Questions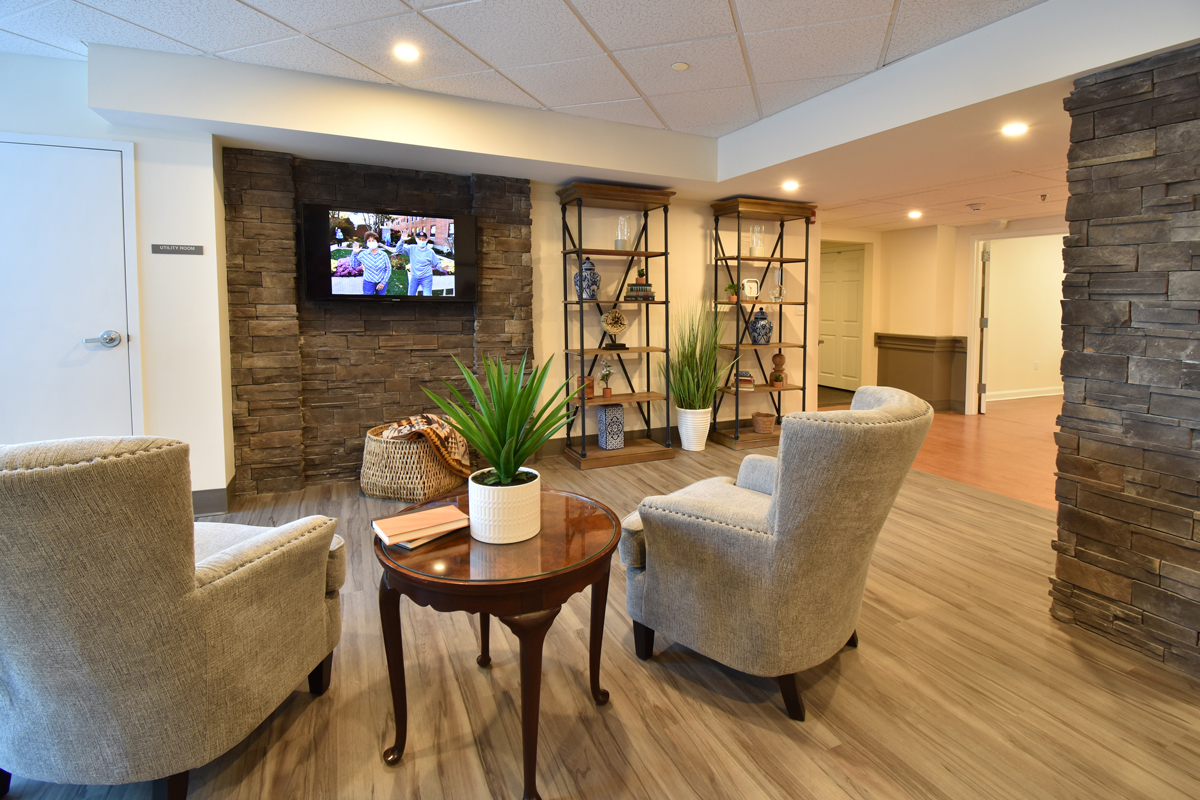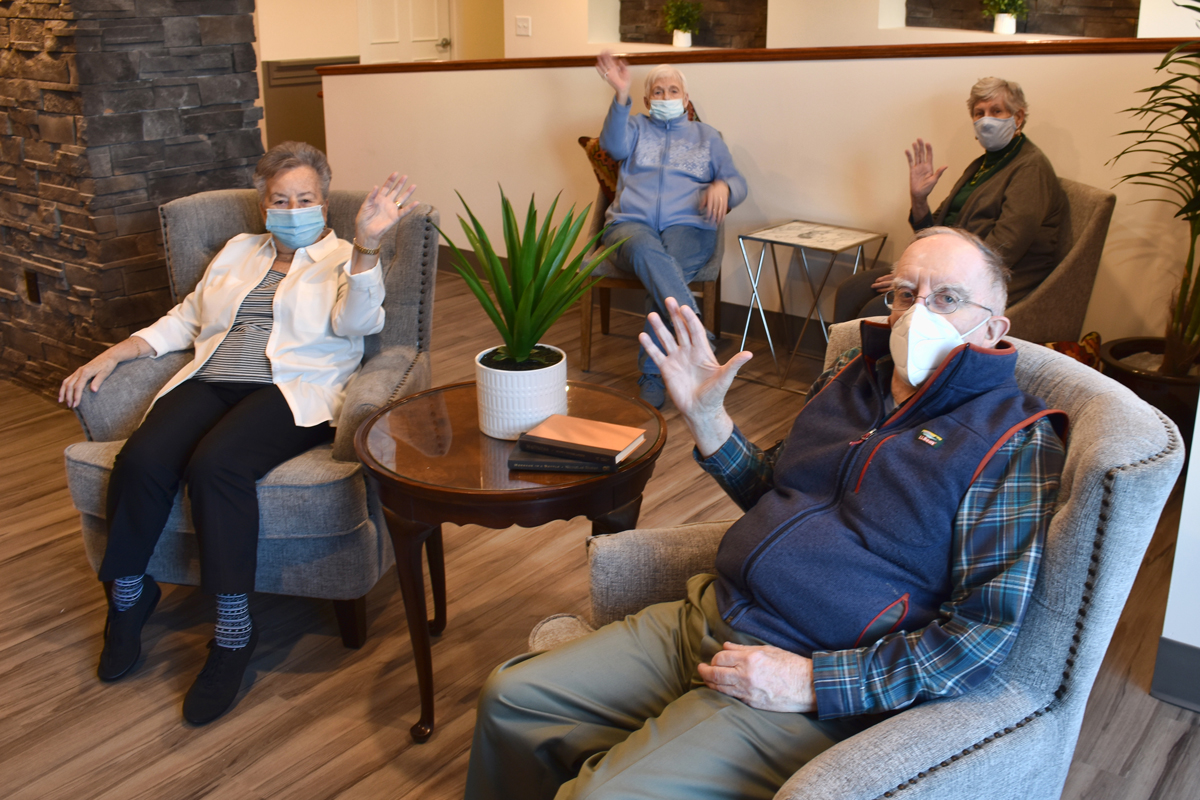 How stable is New Horizons?
Owned by one of the largest private foundations in Massachusetts, New Horizons in its own right has a high net worth and no mortgages or other long-term debt of any sort.
---
May I bring my own furnishings?
Absolutely! Residents are encouraged to furnish their new homes to their own liking. They are also free to hang their favorite pictures on walls and to make their New Horizons apartment truly be and feel like their new home in all ways possible.
---
What are the rental terms for residency?
Apartments are effectively rented on a month-to-month basis. Residents must give two calendar months' notice if they plan to relocate, but there are never any leases or long-term commitments at New Horizons.
---
What does the monthly rental fee include?
The monthly fee includes three delicious, dietitian-approved meals each day, plus weekly housekeeping services, local scheduled transportation, and utilities. There is also an extensive program of regular and widely varied activities. Most of all, the fee includes being a part of a marvelous not-for-profit environment with a very warm community of diverse people who will be delighted to have you join them. New people coming in are welcomed by others offering to help them acclimate to their new home.
---
Is financial assistance available?
All residents of New Horizons are responsible for their own fees. Because each New Horizons is a not-for-profit affordable community, our fees tend to be lower than other comparable locations. In addition, Cummings Foundation currently subsidizes monthly fees for each New Horizons resident.
---
Are pets allowed?
Yes and No. Local regulations prohibit overnight dogs and cats at New Horizons in Woburn. Well-behaved visiting pets, however, are always welcomed and encouraged! There are monthly visits from Caring Canines as well.
---
May I bring my car?
Of course! Many residents drive, and there is abundant free parking. In the winter months, our "Snow Team" is available to help clear off vehicles for residents after snow storms, etc.
---
Does New Horizons have a nursing home?
Residents at New Horizons may receive supportive skilled services in the comfort of their own apartments rather than in a designated facility. Such care may be arranged through a provider that the resident and his/her family may prefer. The meshing of the hospitality and socialization services of the community with these extra care supports generally makes for a preferable environment.
---
Do all suites have their own full kitchens?
No. Isn't it wonderful!? No more grocery shopping, cooking, or cleaning! Three delicious meals are enjoyed daily in one of our bright, airy dining rooms, with none of the shopping or lugging, and none of the cooking or cleanup, either. Each apartment typically does, however, have a "hospitality center," including a small convenience refrigerator, plus a sink and microwave oven.
---
What are "community kitchens"?
Each New Horizons has a full-sized community kitchen, which is available if a resident should want to cook for some special purpose. One resident, for instance, likes to make some of her favorite fresh tomato sauce for gifts to her family and friends. Another was recently seen teaching his young grandson how to make the family's famous almond macaroons.
---
Is Wi-Fi available?
Wi-Fi is available in the common areas of New Horizons in Woburn.
---
Do residents have easy access to a computer?
Many of our residents enjoy their own personal computers, but a common area computer is routinely available for resident use for email, the Internet, or an assortment of popular games.
---
Are laundry facilities available for residents' use?
Yes, there are several laundry rooms in convenient locations, equipped with washers and dryers. There is no charge for the use of this equipment. Residents may take care of their own laundry, or may pay separately for laundry service, as available. Laundering of linens (only), however, is included in weekly light housekeeping services.
---
Is there a shopping center or mall located nearby?
Local neighborhood shopping and entertainment areas and larger plazas and malls exist nearby and are easily accessed via the New Horizons mini bus or your own vehicle.
---
How do I get my hair done?
Each New Horizons has its own exceptionally nice, fully-equipped, hair salon with several local stylists who routinely serve both men and women. There is a strict "no tipping" policy in New Horizons' hair salons (as there is throughout the community) at all times.
---
How are the facilities at New Horizons staffed?
There is a dedicated staff of about 80 full and part-time housekeepers, healthcare staff, managers, grounds people, maintenance people, activity staff, and dining room personnel in Woburn. Our exceptionally caring team serve our residents with true dedication and keep our exquisite properties in pristine condition.
---
Why is there an Entrance Fee at New Horizons?
With a fully-refundable Entrance Fee, there is considerably less risk of any residents defaulting on their obligations to the community. As a result, uncollected fees are almost non-existent, and rates are lower for all residents. The entire Deposit ($30,000 in Woburn) is 100 percent refundable to the resident, or to his or her estate, when the resident leaves. Interest earned on these deposits also helps to keep monthly fees lower, yielding a tax savings for many residents.
---
Who owns New Horizons?
New Horizons at Choate, LLC is an independent 501-C-3 operating entity. It is a wholly-owned not-for-profit subsidiary of the substantial Cummings Foundation, Inc. of Woburn, MA.
---
Is New Horizons financially secure?
Both heavily endowed, not-for-profit entities are financially very strong and conservative, and were organized and developed by the same family that developed Cummings Park in Woburn, MA and Cummings Center in Beverly, MA. Significantly, there is no debt or mortgage of any kind on any part of either New Horizons, and Cummings Foundation's net worth is 3 billion dollars.
---
What defines an "independent living" resident?
Independent residents are able to travel in buses or cars, and can participate in activities of daily living without assistance. Some independent living residents, who do not need a full assisted living program, schedule assistance with occasional needs, or once or twice a week, still remaining "independent" in overall status.
---
What if I am in need of temporary assistance?
Arrangements can typically be made to provide temporary assistance for any independent resident if a need should arise. Similarly, independent residents may stay in their current suite and receive assisted living services. LifeLine Ambulance is a preferred provider of nonemergency medical transport for New Horizons residents in both Marlborough and Woburn.
---
How are assisted living services provided?
At New Horizons in Woburn, assisted living services are provided by New Horizons certified staff. In Marlborough, services are provided by our on-site certified and Medicare-approved home care agency. New Horizons passes on to residents only the actual total fees charged by the provider, with no "profit" earned on these services.
---
What are the "visiting hours" at New Horizons?
There are none. Living at New Horizons is no different than living at home. You and your guests are always free to come and go as you like. With advance notice, guests of New Horizons residents are also welcome to dine with residents in the dining rooms, as practical, with very modest guest meal fees. Prospective residents are strongly encouraged to enjoy the facilities as guests of New Horizons.
---
Are the two New Horizons communities very similar?
Yes. Other than geography, the biggest difference is the size of each campus. New Horizons in Woburn has about 125 residents on a five-acre property. The Marlborough campus, situated on 40 gorgeous acres abutting conservation lands, has had five major expansions, houses more than 400 seniors.
---
Are all assisted living facilities alike?
Although Massachusetts assisted living communities tend to be very well-regulated and of unusually good quality, there are certainly major differences among them. People who are familiar with many communities say that New Horizons places far more emphasis on helping to keep residents active, busy, and involved than most other facilities do. There is most often a very warm, personal feeling that comes across readily to prospective residents who stop to talk with current residents, and ask their feelings about living at New Horizons.
---
Is there any religious affiliation at either New Horizons?
No. New Horizons is entirely non-sectarian in all respects. New Horizons in Marlborough does, however, have a daily Catholic Mass and weekly Protestant and Jewish services. New Horizons in Woburn has weekly Catholic services and Protestant services, and Jewish services surrounding special holidays.
---
Is cable TV service provided?
In Woburn, residents desiring phone and cable services may easily arrange for same through local providers. Free basic cable TV service is provided in all units in Marlborough, with enhanced service available upon request. Free basic telephone service is also included in the quoted rates at New Horizons in Marlborough.
---
Are there volunteer opportunities available to residents?
There are many volunteer opportunities within New Horizons and off-site, as well. Residents sometimes go to local senior centers to volunteer. In the residence, they initiate clubs, some as ambassadors for the community and knit goods for charity.
---
Who comes to New Horizons?
New Horizons is mostly for seniors who are very concerned about maintaining their dignity and independence. Their ages range from about 65 to 100, with an average in the low to mid 80s. We provide a fine residential environment, where residents who have previously lived by themselves very often "come alive again once they no longer have to concern themselves with the burdens of living alone."
---
What should I do next if I am interested in residency?
Fill out the Application for Residency and return at your earliest opportunity. If interested in occupancy, send your application, along with the $50 non-refundable Application Fee, to: Executive Director, New Horizons, 21 Warren Avenue, Woburn, MA 01801.
A personal visit is then very advisable. We urge prospective residents to inspect the facility, enjoy a complimentary lunch or dinner, and to meet other residents before signing a Residence Agreement. It is important also for New Horizons to assess each resident's suitability and needs. A printable copy of the Application form is available on our application page.
---
Can I make a donation or bequest to New Horizons?
Thank you for your interest in supporting our community. Cummings Foundation's Donations page offers details regarding potential contributions to benefit New Horizons.
---
Continue
Both New Horizons are strictly not-for-profit communities owned by Cummings Foundation, one of the largest private foundations in New England. Cummings Foundation awards more than $30 million annually, and has awarded more than $500 million to date to support greater Boston nonprofits.